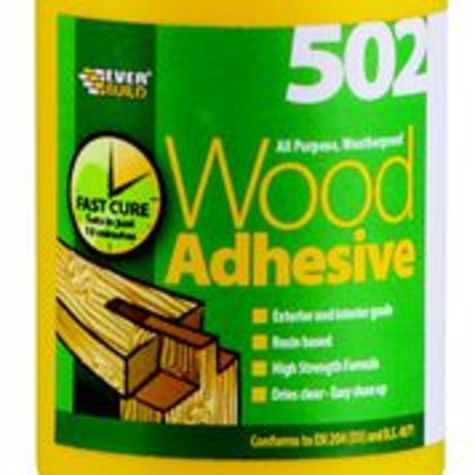 Swipe →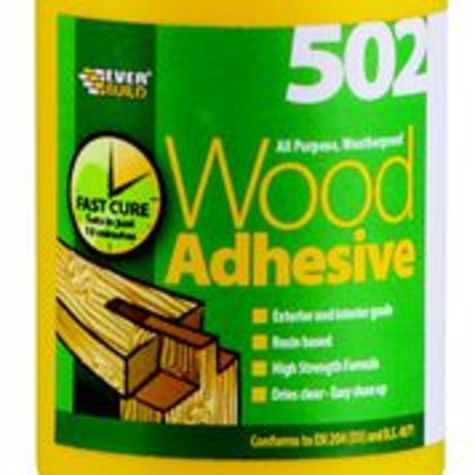 Premium Solid & Engineered PVA Wood Joint Glue 1 Litre
Premium Solid & Engineered PVA Wood Joint Glue 1 Litre

The 502 series All Purpose Weatherproof Wood Adhesive is a high quality, resin based wood adhesive for all wood bonding. It can be used internally and externally and provides a high strength, impact resistant bond that is usually stronger than the wood itself. Ideal for all general woodworking and joinery uses, furniture assembly and household DIY use. Conforms to international standard EN 204 (D3) and BS 14256 for creep resistance.
Wood flooring glue for solid & engineered floors. This glue simply seals the joints of all wood flooring.
When laying the flooring, you should run a bead of glue upper & lower side along the groove before inserting the tongue of the next board into the groove. This provides the perfect bond, creating a stronger floor that is more durable and stays together better. Its lifespan is therefore increased, making your floor much better value for money in the long run.
This adhesive is extremely fast drying, as it dries within 30 minutes , Each 1 litre bottle covers between 25 - 30m2 per 1 litre bottle laid via floating method.