Laminate Dolce Caramel High Gloss Walnut Effect 12mm x 145mm
Laminate Dolce Caramel High Gloss Walnut Effect 12mm x 145mm
Product Code: L12145hg
Pack Price from: £11.49 / m2
Description
This charming laminate flooring has an inviting high gloss walnut-effect finish, high gloss surface finish & beveled edge.
Durable: Walnut laminate flooring is a durable option of flooring for any space.
Easy to care for: With minimal maintenance necessary, this flooring type is easy to take care of on a daily basis. A basic process of sweeping and making sure to wipe away spills will keep this flooring clean and last a long time.
Resistant to heavy use: Even in heavily trafficked areas, laminate floors can stand the test of time. This flooring and be installed in areas frequently used, and, if maintained properly, can last for years to come.
Fast & Simple to install: The installation process for walnut-effect laminate flooring is fast and easy, making it a quick option suitable for many homes. Especially for those who like a DIY project, laminate flooring is a perfect choice.
Full Specification
Installation
Click System
Length Group
Fixed 1200mm
Width x Thickness
12mm x 145mm
Free Sample Available
Yes
Manufacturer's Suggested Retail Price
£19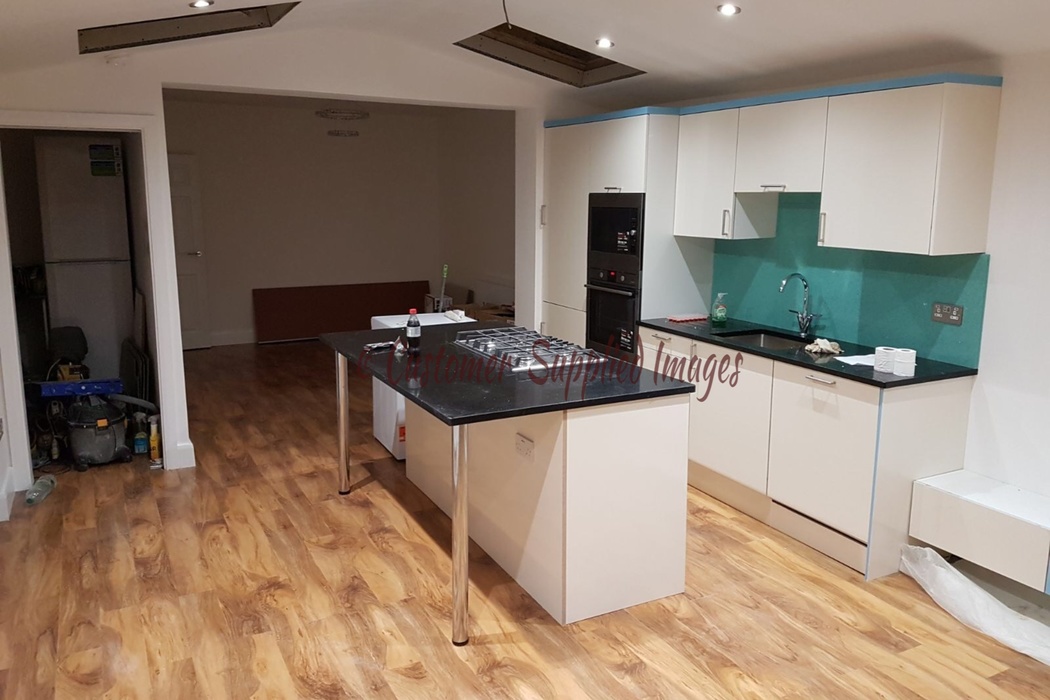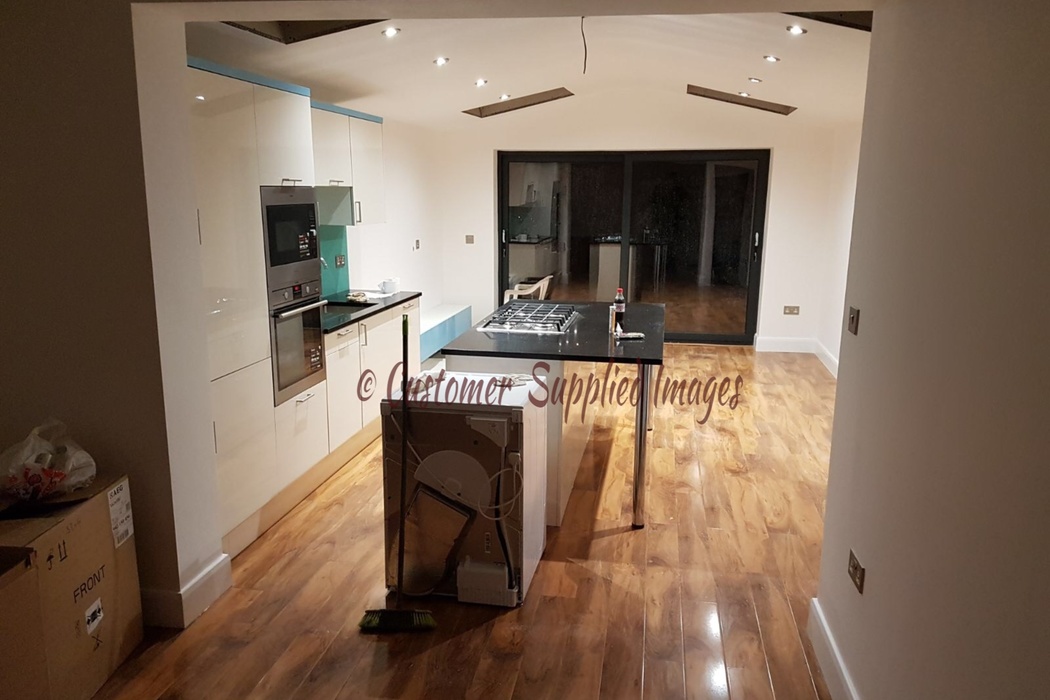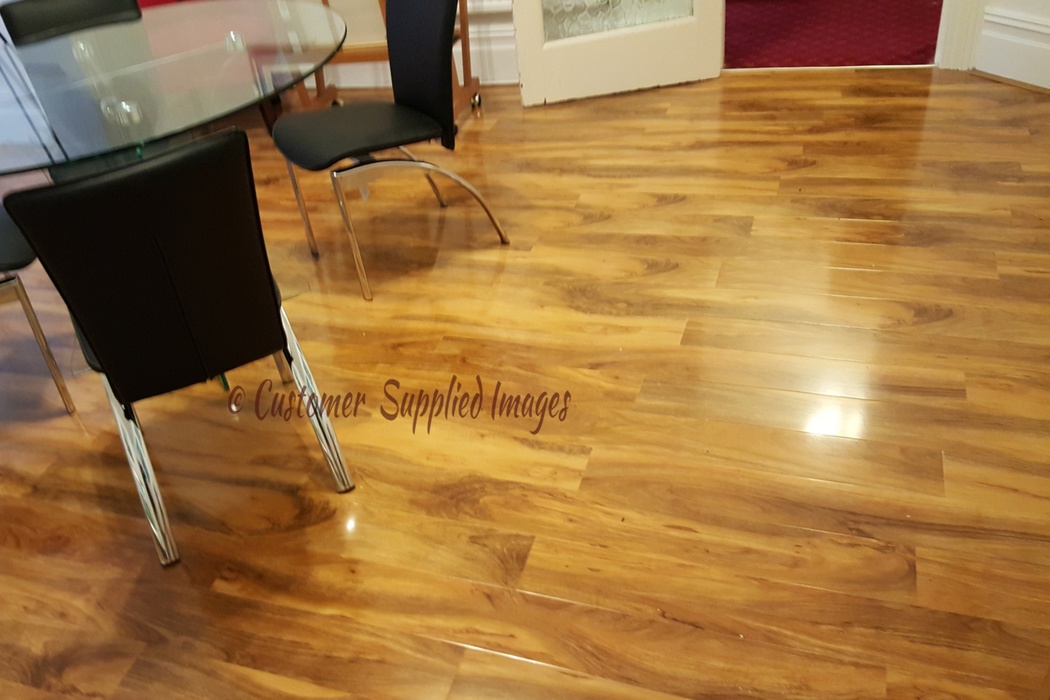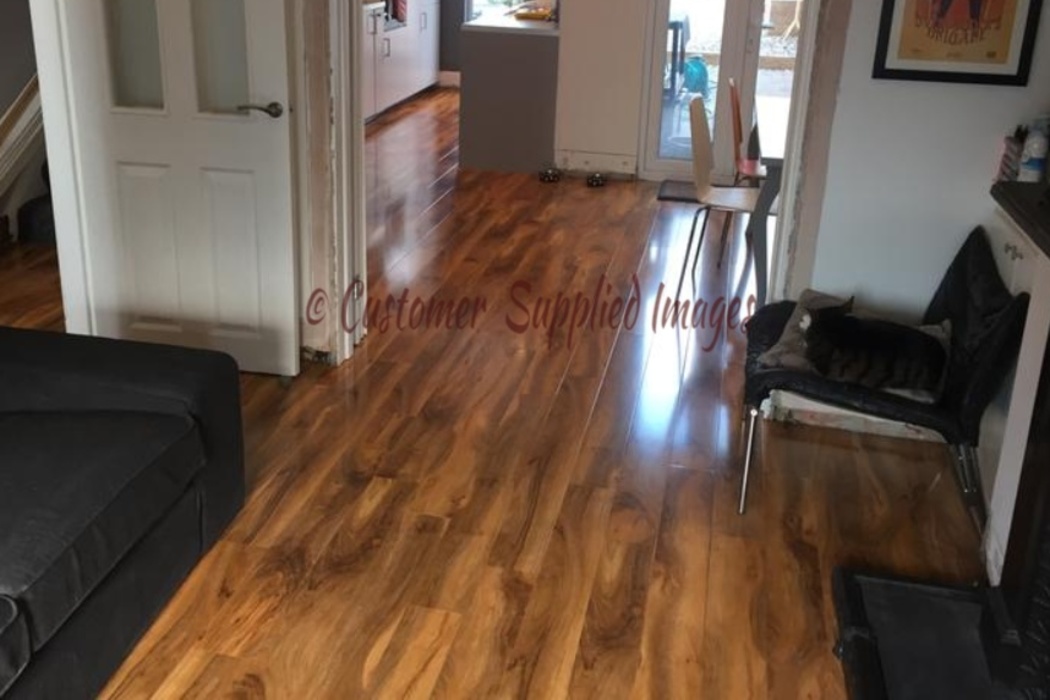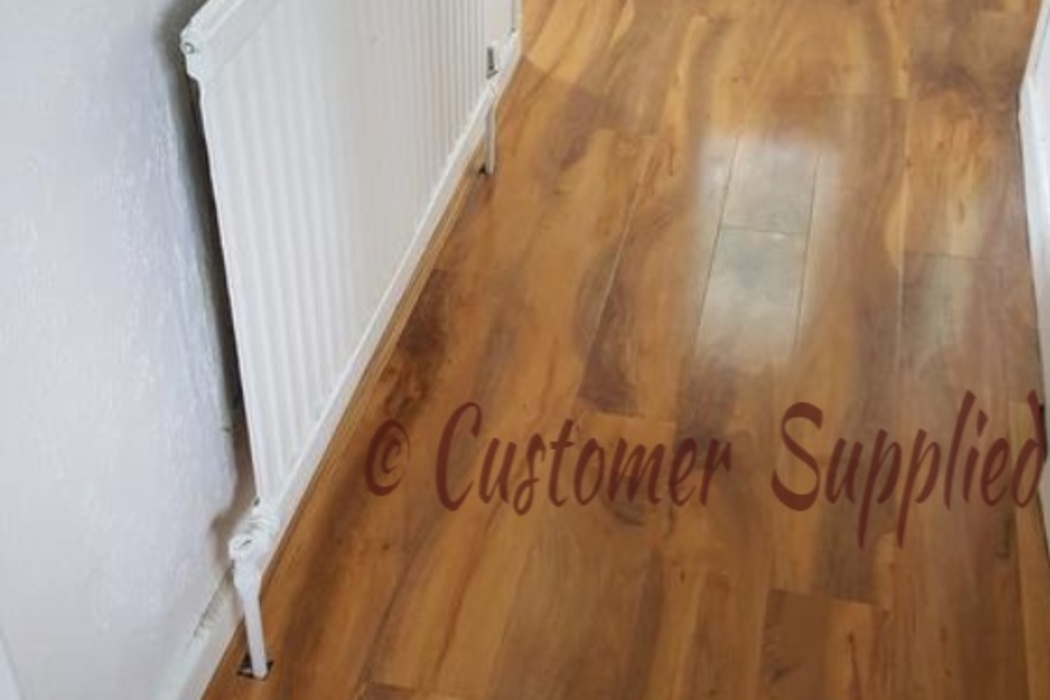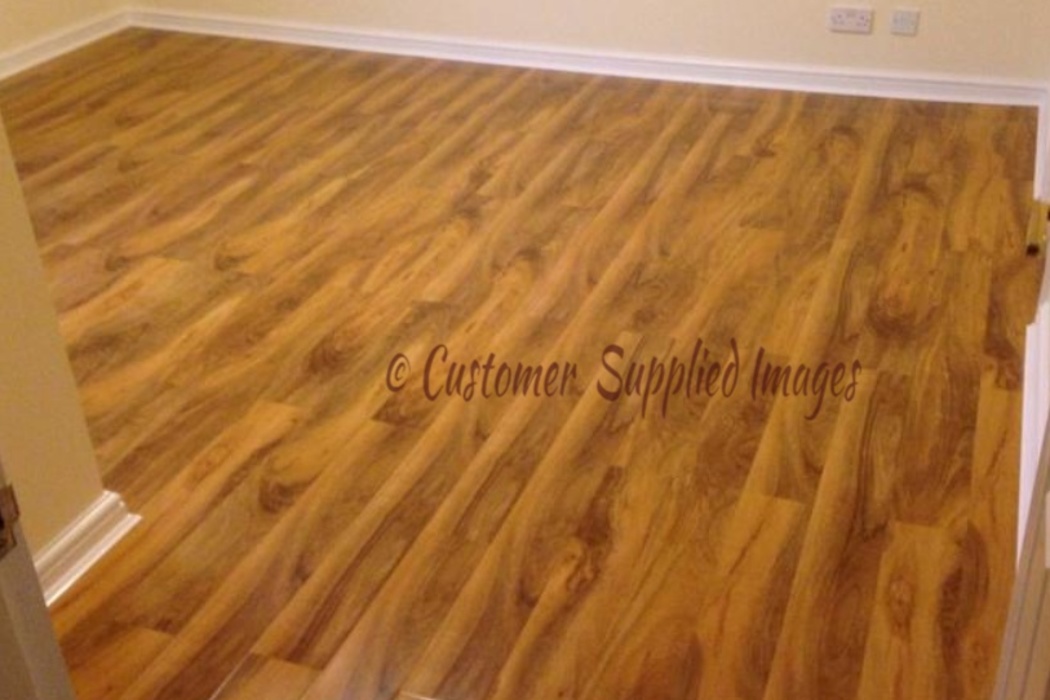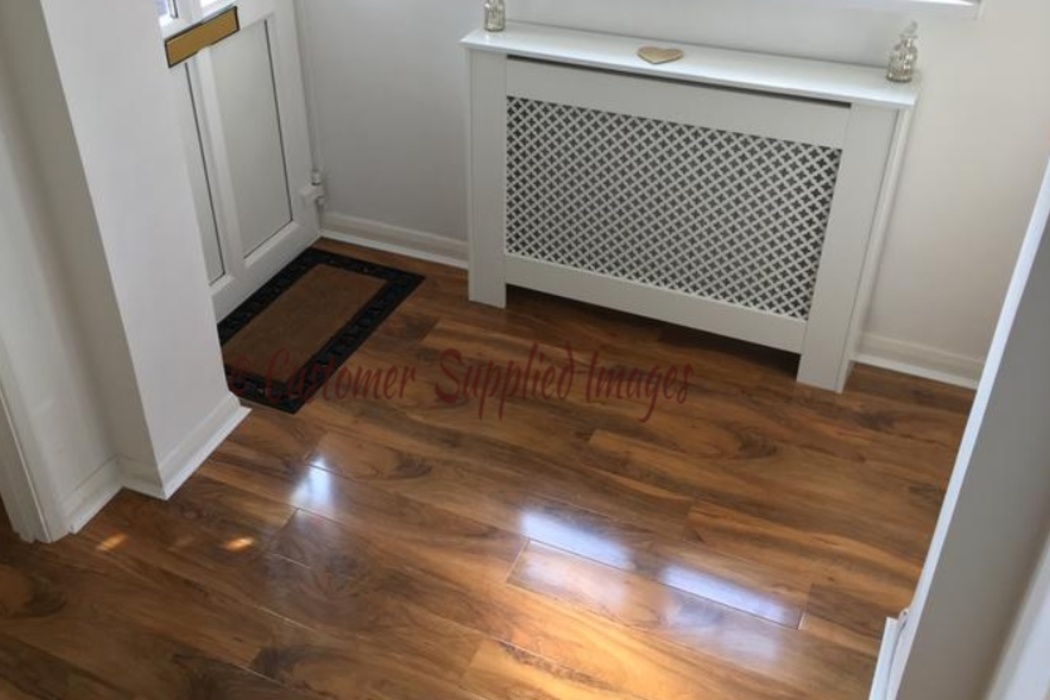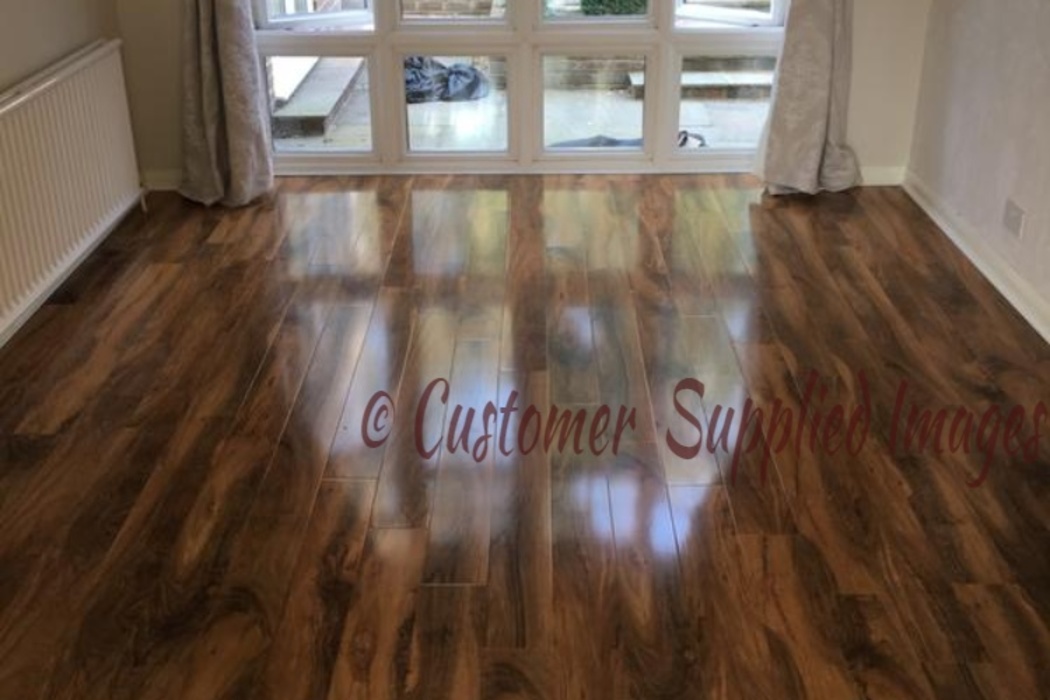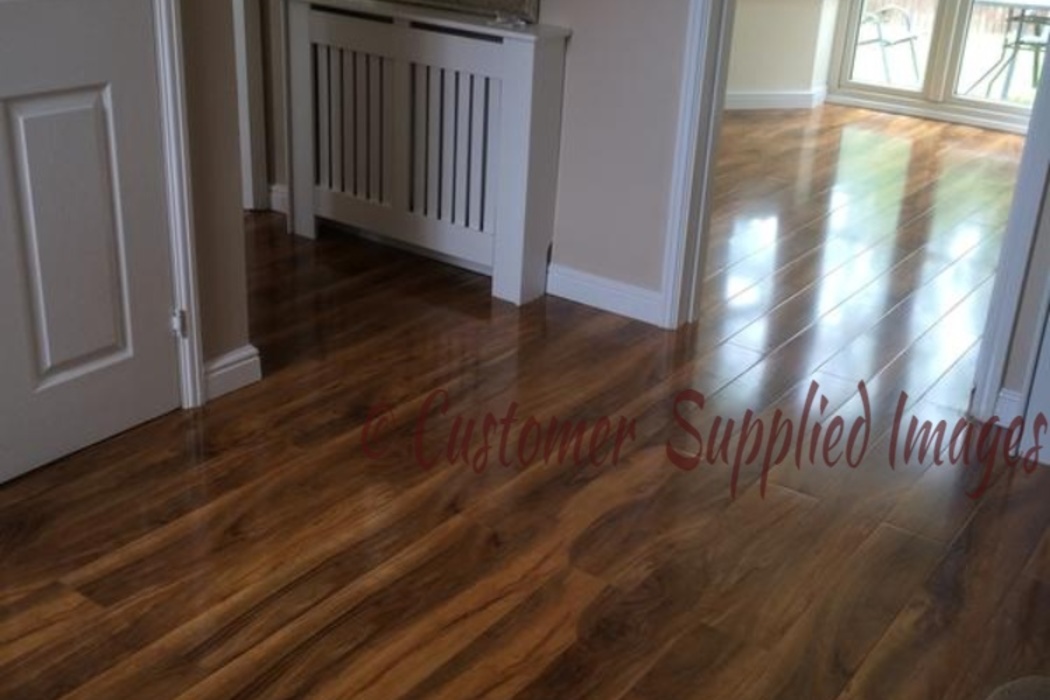 Swipe →