Solid Oak Wide Planks Brushed Caramel 18mm x 150mm
Solid Oak Wide Planks Brushed Caramel 18mm x 150mm
Product Code: o18150brcr
Pack Price from: £32.99 / m2
Description
his 20mm wide plank solid oak floor has been smoked and whitewashed for exceptional character. The smoky tones vary between contrasting shades of brown with a greyish hue, the white wash highlights the beautiful European oak wood grain and lifts the overall colour. With solid oak all the way through, this floor will last a lifetime, and its structural thickness allows for installation directly over joists. Supplied in random lengths ranging from 600mm to 2000mm. Sold in packs of 2.16 m2.
Key Features:
One-piece construction with solid oak throughout
Wide plank format enhances the distinctive character of a smoked oak
Rustic grade allows for medium to large size knots, variations in wood grain and colour, splits and mineral streaks for the most natural look
Full structural thickness and generous random length specs allow floor to be installed directly over joists
Stress relief grooves on the back minimise warping and cupping, and ensure maximum adhesion if stuck down
Wide planks are most suitable for medium to large size rooms
Microbevelled on all 4 sides for a traditional plank definition
UV oiled finish combines hard wearing and low maintenance properties of lacquer with the natural look of an oiled floor
20 years residential guarantee
Installation:
Please ensure this flooring is installed by an experienced floor fitter or other competent professional.
Acclimatisation period around 7 days
Full stick, secret nails or T&G screws
Can be laid directly over joists
Suitable for all areas except bathrooms and wetrooms
Do not install in conjunction with underfloor heating
Please see installation manual for further information
Full Specification
Installation
Secret Nailed or Glued Down
Length Group
Random Length Ranging From 30cm-1.1m
Width x Thickness
18mm x 150mm
Free Sample Available
Yes
Underfloor Heating
Not Suitable
Construction
Single Plank
Manufacturer's Suggested Retail Price
£75.99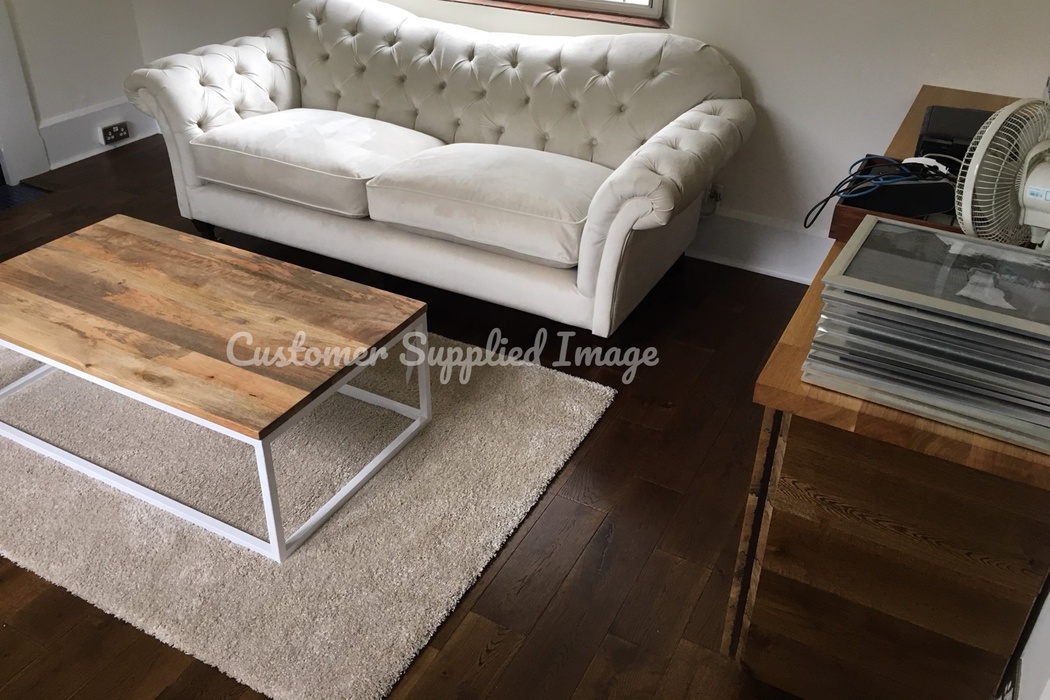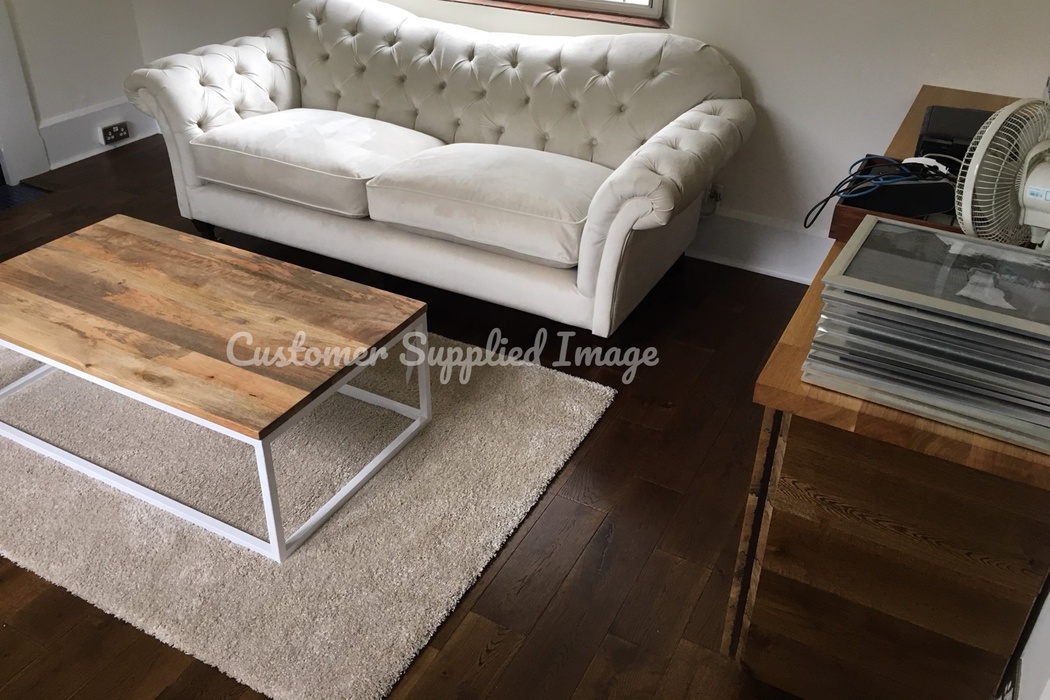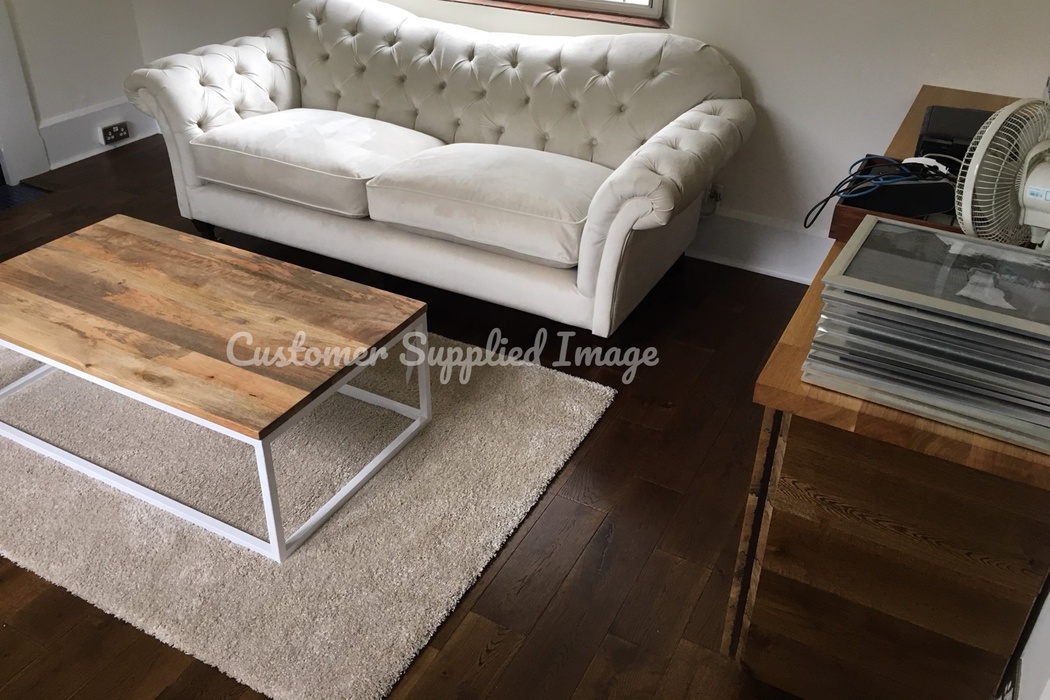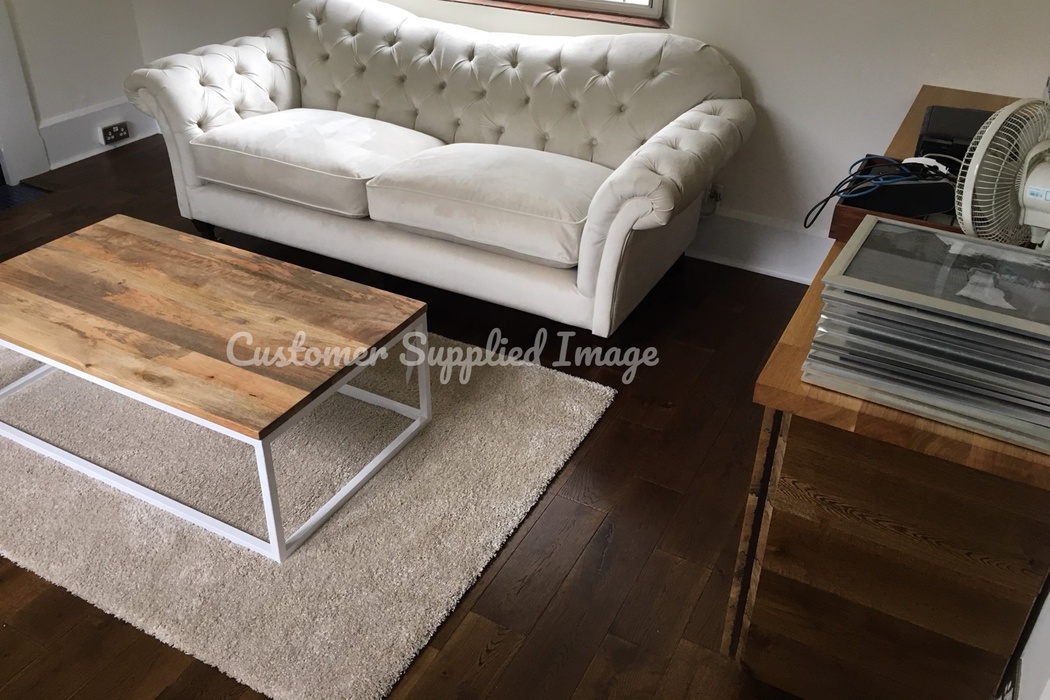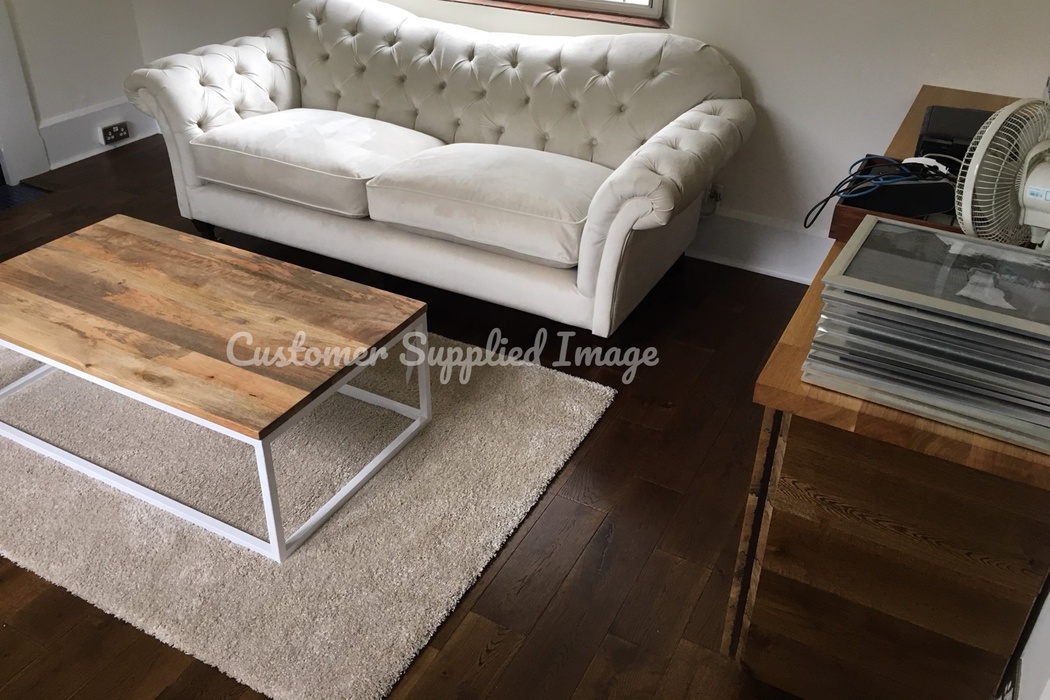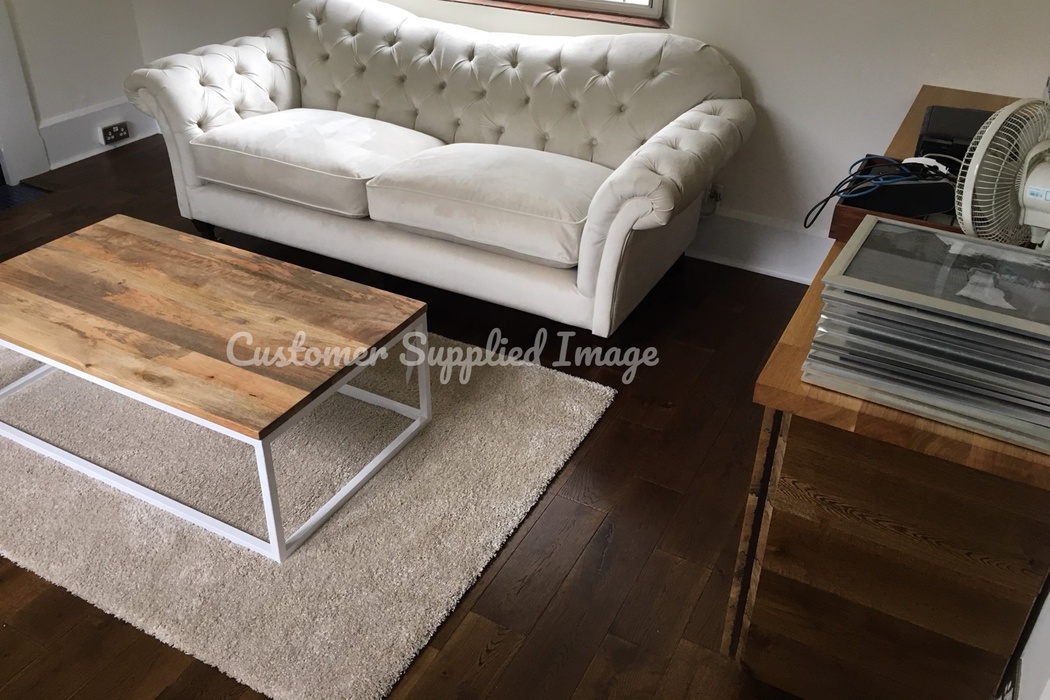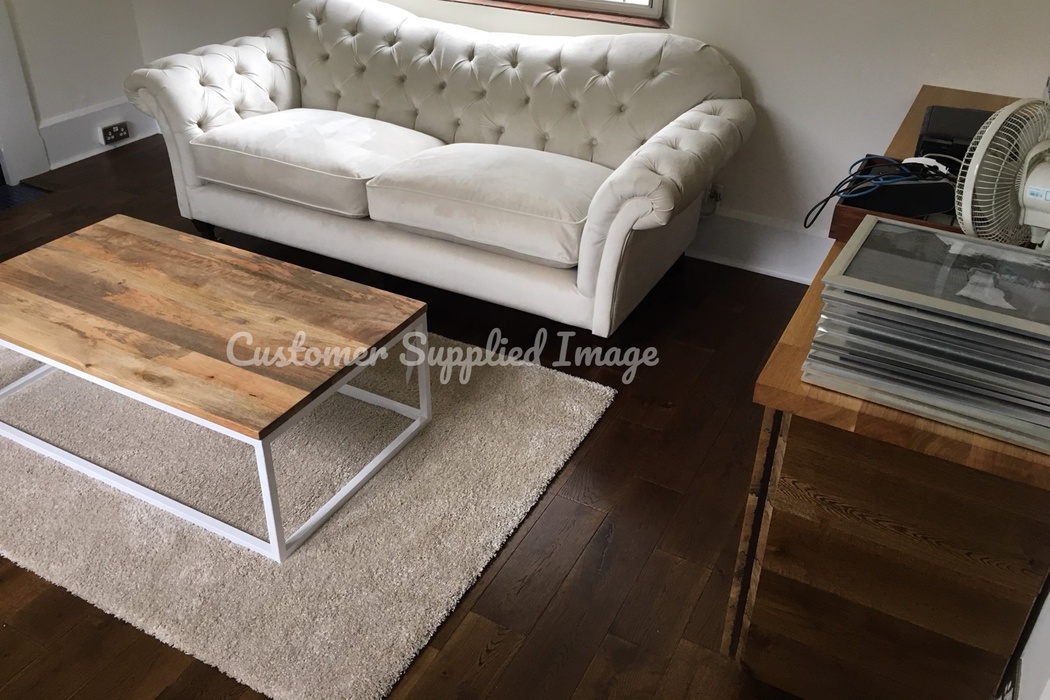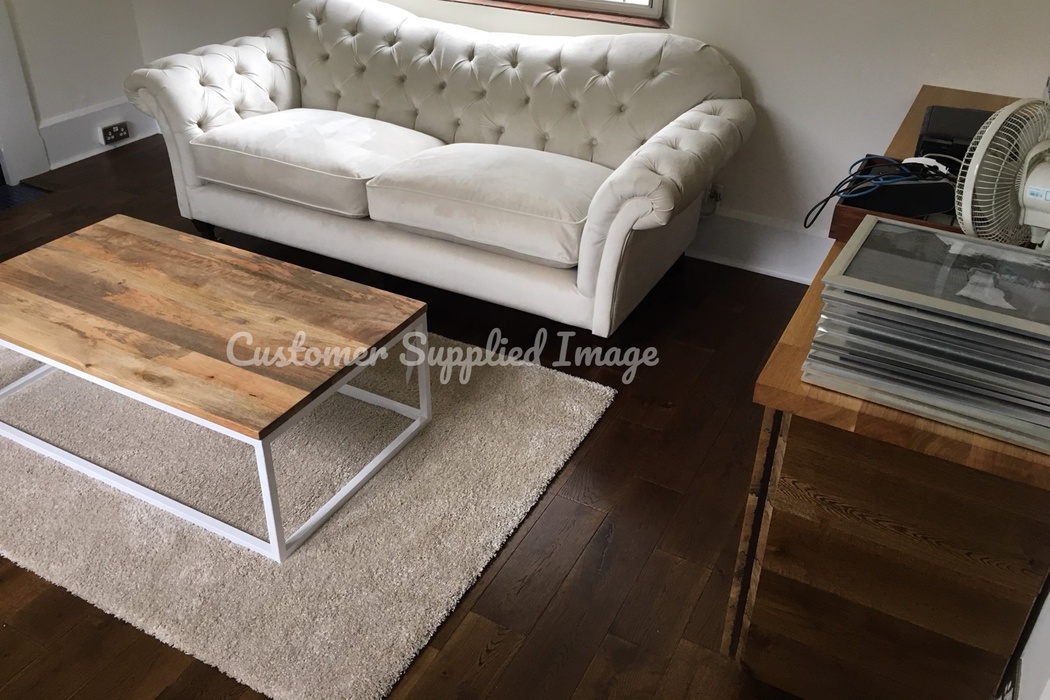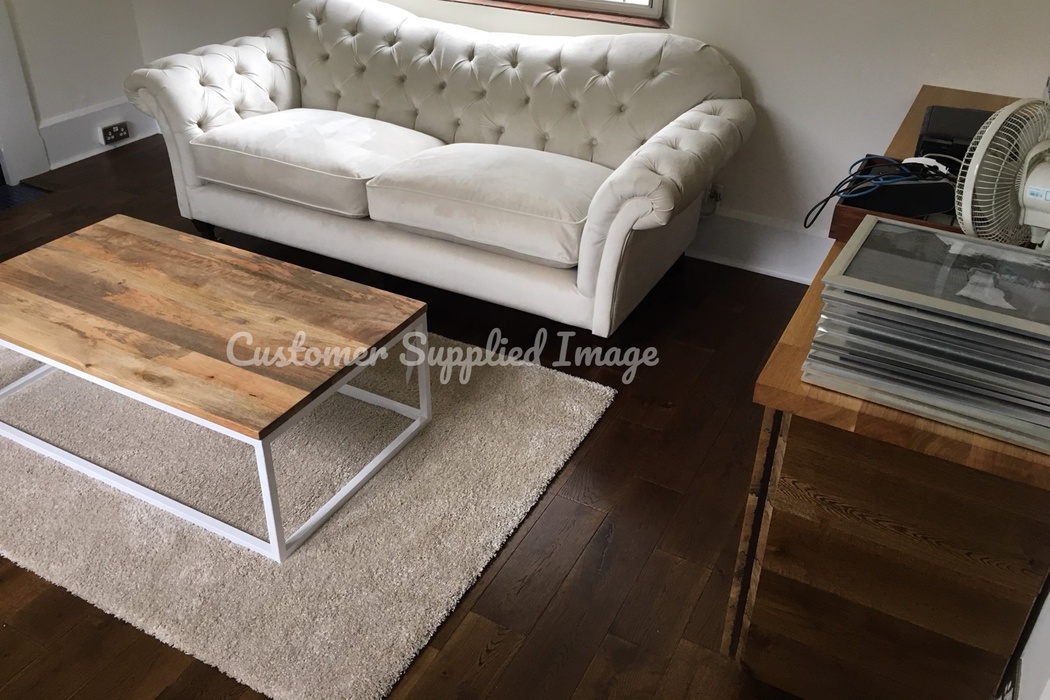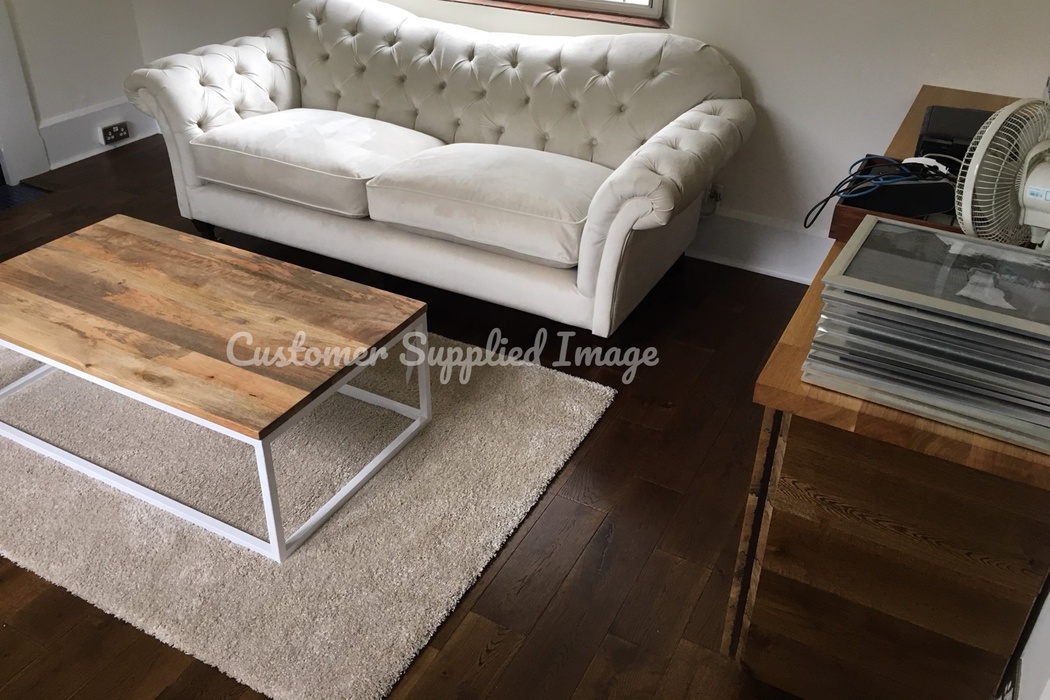 Swipe →