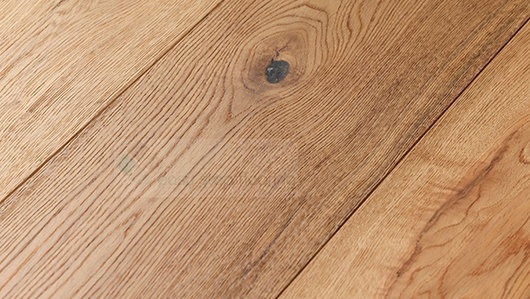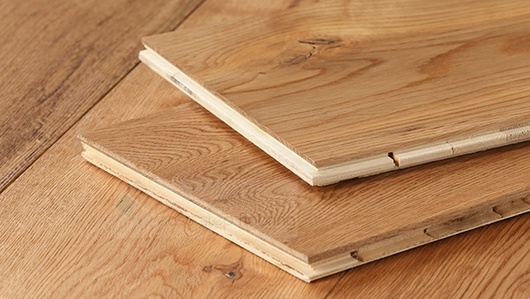 Lacquered finish

This finish is very popular because it is incredibly resistant, which means unlike other finishes you don't need to re-treat the floor as often. Lacquer is a polyurethane layer that is applied with a roller. This layer acts as a barrier against dirt and moisture, so this finish is ideal in room that experiences a high amount of traffic. Another advantage of the lacquered finish is that it lowers the regular maintenance needed to keep the floor as good as new. You only need to use a hoover, mop or dump cloth from time to time. However, be aware that too much water could damage the floor, as the lacquer doesn't make the floor totally waterproof.

This finish though isn't best suited to pet owners since it doesn't hide scratches very well. In the case you have a pet and you love this finish, make sure you sand and refinish this floor as per the manufactures recommendations to keep it looking fresh. You can find different kinds of lacquered finishes including matt or gloss for example. Some manufacturers even offer the possibility of getting lacquers with an UV filter, this protects your floor from discolouring from constant exposure to the sun.

Oiled finish

This option is very similar to a traditional wax. An oiled finish isn't the same as a lacquer. Instead of sitting on top of the floor, an oil is absorbed by the wood. This will brighten the colour and accentuate the grain of the wood. By doing this, it ensures a more natural look so it is ideal when you are looking to give your home a rustic finish. One great advantage of an oiled finish is that it increases the durability and longevity of the floor.

Oiled finishes really are an excellent option, but it is worth nothing that you may need to care for your floor more thoroughly. This includes sanding and refinishing to make sure that the floor keeps its freshly oiled and pigmented appearance. When we say it may need more care, this doesn't mean you need to reapply oil every week. An oiled floor might need to be oiled again once a year and that's all. There are a few different options when it comes to oiled floors. Firstly, brushed and oil, that will give an even more rustic look to the flooring. Secondly, you can buy and unfinished floor and oil it yourself. This gives you a lot of freedom, so if you're an experienced DIY-er you can get a bit creative here.